PoP!
Fast paced bubble popping fun!
PoP! is set in a magical food factory, full of deliciously delightful treats. Help professor Gumdrop collect all of the scrumptious food floating around the inventing room. Pop the bubbles filled with tasty food, and drop them into the blitz-o-matic 5000 food processor. Combine ingredients to create new and amazing dishes such as Candy Apple Cream Pies and Chocolate Fudgleberry Cakes, Gooey Marshmallow Fudge Bombs and Tripleberry Sundaes.
PoP has two fantastic game modes. In classic mode players must pop as many bubbles as they can, and avoid trash items such as beakers of toxic goo. Arcade is a 60 second timed mode, how many bubbles an you pop in 1 minute.
But don't play if you're on a diet... The excitement may just be too much to handle!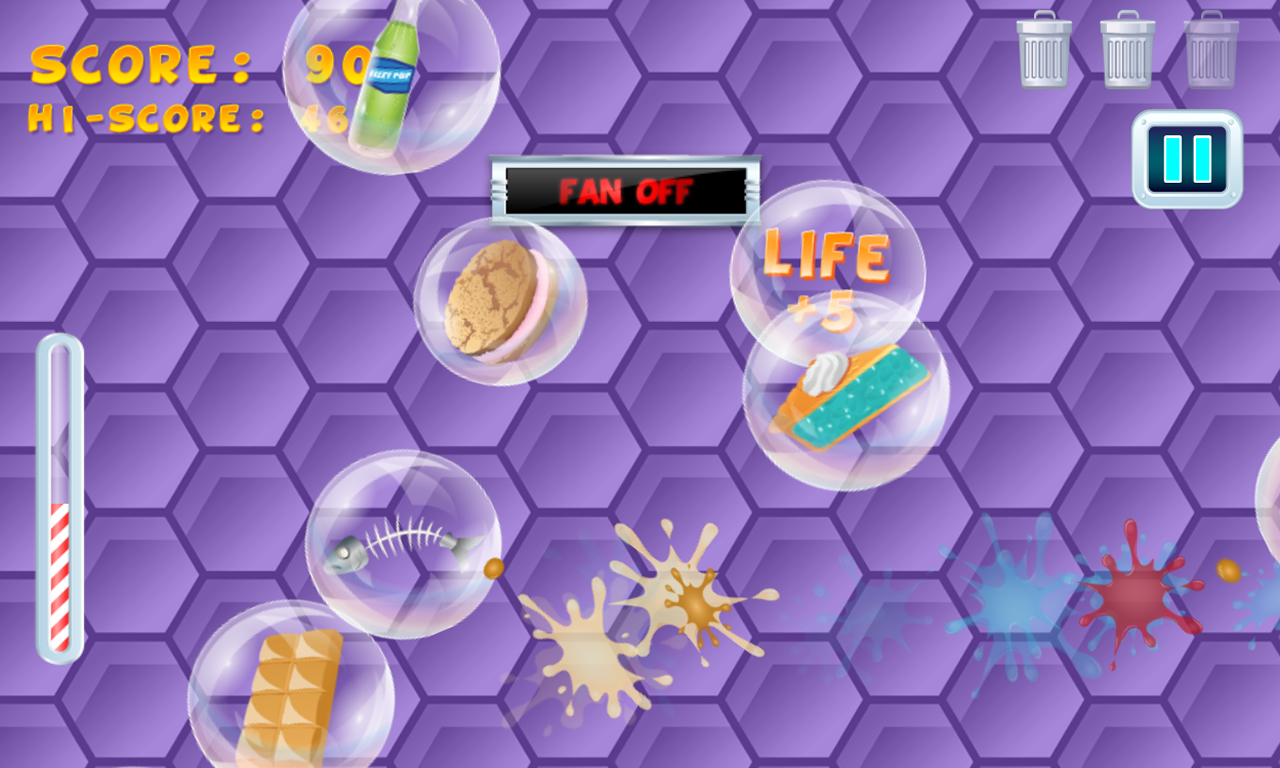 New features coming soon
New Recipes - popping the correct items can create wondrous new recipes
Pancake Points - earn pancake points to buy upgrades and unlock new items
Unlockable items - unlock new and exciting recipes, achievements, themes and backgrounds, and much more
Shop - spend pancake points on a variety of unlockables and game upgrades
Daily rewards - each day a new reward such as unlockables, themes and backgrounds, additional lives, and extra game time.